University Lecturer Caught Stealing GOP Yard Signs in New York
BY:
Jeffrey Cimmino
November 5, 2018 5:42 pm
A lecturer at the State University of New York at New Paltz was caught on video stealing Republican yard signs in New York.
Laura Ebert, who is an economics lecturer, has been charged with misdemeanor larceny for stealing signs endorsing Rep. John Faso (R., N.Y.) for Congress and Marc Molinaro, the GOP gubernatorial candidate in New York. Video shows Ebert pulling up to a woman's front yard, getting out, and putting the political signs in her pickup truck.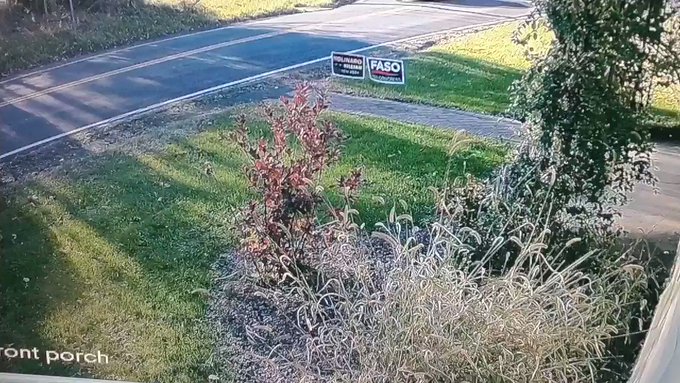 Lisa McMerica


Vote Red

@LisaMcGov
My lawn signs for
#NY19
​
The
police report
names a Laura C. Ebert, born on Oct. 23, 1964, as the perpetrator of the crime. The Facebook page for a Laura Ebert, who is an economics lecturer at SUNY New Paltz, has Oct. 23 as her birthday. Furthermore, the Facebook page says she graduated from Bard College in 1986, consistent with a birth year of 1964.
Ebert is listed as a lecturer in economics on the
university's website
.
According to the police report, Ebert apologized for stealing the signs.
"Based off my observation of the security footage, I patrolled to the residence and made contact with Ms Ebert and she was subsequently taken into custody for petit larceny," the report reads. "Ms Ebert stated that she was 'sorry' and that she had disposed of the signs."
Last month, Rep. Mimi Walters (R., Calif.)
called out
her opponent's supporters for stealing and destroying yard signs. A few weeks ago, Minnesota state representative Sarah Anderson was
punched
in the arm after seeing a man destroying Republican yard signs.
Faso is engaged in a competitive race against Antonio Delgado in New York's 19th Congressional District. Recent
polls
have shown a back-and-forth battle for the lead. Molinaro is running against incumbent Gov. Andrew Cuomo (D.) who holds a 13-point edge according to the most recent
survey