We've entered the last leg of the NFL season which means teams are making their final playoff pushes. A pair of teams earned crucial wins this weekend thanks in large part to a trio of former Cowboys.
Let's start with a former OSU record-setter finally making a name for himself.
The James Washington We Know
Don't look now but James Washington might be finally breaking out.
In the absence of the Steelers' injured top receiver JuJu Smith-Schuster, Washington has put up career games in consecutive weeks. He followed up a 98-yard performance in a win over Cincinnati with a 111-yard outing while besting the Cleveland Browns.
There are two things the NFL is finally learning that we've known for some time: 1) James Washington can make ridiculously difficult catches look easy. 2) He digs the long ball.
On Sunday, he caught three passes of at least 30 yards (the first Steeler to do so this year) including this unbelievable touchdown grab — with complete disregard for pass interference.
Super concentration by James Washington.
#Steelers
pic.twitter.com/IFRe1RkeeC
— Steelers Depot



(@Steelersdepot)
December 1, 2019
​
And this 44-yard grab was almost as impressive.
Washington and new QB Devlin Hodges (another great buddy cop flick title) have been building chemistry off the field too. Here's the pair ahead of last week's game.
That's a haul.
"Honestly, I guess it's just me and him kind knowing each other off the field … doing a lot of hunting together," Washington said. "So we kind of get to know each other better. But it's all about making plays that come your way at the end of the day." [
TribLive
]
​
Of course, Washington should already have plenty of chemistry with the Steeler QB that Hodges replaced. Maybe it's just the fact that he's gotten more targets of late. Regardless of the "why," Washington is finally showing the talent and playmaking ability that Pittsburgh drafted him for.
The Steelers, now 7-5, are the sixth seed in the AFC, on pace for a wildcard berth. That's pretty impressive considering all the firepower they lost on offense over the offseason plus losing Ben Roethlisberger and now down their top wideout in Smith-Schuster.
Chris Carson's Not Going Anywhere
A week after turning in a season-low 26 yards — and being showed up, as some pointed out, by second-year back Rashaad Penny — Chris Carson recorded his fifth 100-yard effort on the year.
During the Seahawks' 37-30 win over the Vikings, Carson carried the rock 23 times for 102 yards and a score.
Even after leaving the game early after taking a shot to the head, Carson returned and reignited Seattle's offense.
Chris Carson takes off and the
@Seahawks
are in the red zone!
@ccarson_32
:
#MINvsSEA
on ESPN

: NFL app // Yahoo Sports app
Watch free on mobile:
https://t.co/1EyFLelCig
pic.twitter.com/tsmtDvwGfA
— NFL (@NFL)
December 3, 2019
​
And it looks like he could have a second score after getting his team into the red zone, but checked himself out to get the younger Penny into the end zone.
Rashaad Penny has scored three touchdowns over the last two games. He appreciated Chris Carson letting him have one tonight by asking out of the game after his long run that got Seattle to the goal line.
pic.twitter.com/rO8qK0Oq0c
— Brady Henderson (@BradyHenderson)
December 3, 2019
​
Yeah, Chris Carson isn't going anywhere you guys, no matter how much the Penny truthers want it.
— Matthew Berry (@MatthewBerryTMR)
December 3, 2019
​
Tre Flowers Takes it Back (Again)
The second-year Seattle cornerback has been on a looting string of late. In that win over Minnesota, Flowers grabbed his second interception in as many weeks.
And he made that big play while recovering from a nasty bout with the flu. Flowers told ESPN that he lost 12 pounds.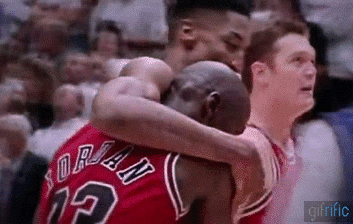 Six Seahawks were listed on the final injury report of the week with an illness. Several of them were sent home. Flowers stuck around and practiced while wearing an antiviral face mask. At one point Wednesday, he vomited in a garbage can between plays.
"That's the first time I've ever seen somebody do that — practice with a mask," linebacker K.J. Wright said. "But he battled. He was sick, but he came back and got his IVs and made it happen." [
ESPN
]
​
Flowers now has three interceptions on the season. As a college safety, he totaled four in four years. His head coach, who hand-picked the fifth-rounder to convert him to corner, likes the progress he's made since changing positions on the fly as a rookie. He's started all 26 of his career games for the Seahawks at corner.
"He's really doing well," Pete Carroll said according to Seahawks.com. "He's playing better. He's playing more complete a game, and his mentality is really strong, and he's really believing in himself. It's such a difficult position to play out there, and particularly for a guy that doesn't have it in his history. He's really grown into his own. He's such a beautiful athlete, and he's such a good competitor, and he's a tough guy. It's great to see him coming through and making it."
With their win over the Vikings, the Seahawks are currently the 2 seed in the NFC and at 10-2 hold the tie-breaker over fellow NFC West rival San Francisco.
The post
NFL Update: James Washington's Career Game and Tre Flowers' Flu Game
appeared first on
Pistols Firing
.
Continue reading...