I'd rather be in the woods
A/V Subscriber
Feb 13, 2014
12,746
10,661
743
52
https://www.bizpacreview.com/2020/0...-russia-actually-wanted-hillary-to-win-920212
Docs show John Brennan suppressed intel showing Russia actually wanted Hillary to win
May 13, 2020 |
Samantha Chang
|
Print Article
Report Advertisement
Get the latest BPR news delivered free to your inbox daily. SIGN UP HERE.
Former Obama CIA director
John Brennan
is probably shaking in his boots right now. Why? Because Richard Grenell — the acting Director of National Intelligence — is declassifying intel showing that the Russia-collusion hoax was a scam from the start and part of a coordinated campaign to destroy the Trump presidency.
Among the intel that Grenell is declassifying is the chilling revelation that Brennan suppressed intelligence showing that Russia actually wanted Hillary Clinton — more than Donald Trump — to win the 2016 election.
Fox News host Ed Henry learned that not only did Brennan suppress that information, but he and his cabal deliberately promoted the false narrative that Vladimir Putin favored Trump.


Jack Ralph

- Text TRUMP to 88022@NevadaJack2
Former U.S. Attorney Joe DiGenova dropped the bombshell revelation that former Obama CIA director John Brennan intentionally pushed false information that would later be used to launch an illegitimate counter-intelligence investigation of Donald Trump.
https://www.bizpacreview.com/2018/05/16/digenova-obama-cia-boss-john-brennan-headed-up-fake-investigation-against-trump-634955 …


Joe DiGenova: Obama CIA boss John Brennan ran fake investigation against Trump
US Atty Joe DiGenov said former Obama CIA director John Brennan ran a sham counter-intelligence investigation of Trump when he was running for president.
bizpacreview.com

21
2:32 PM - May 16, 2018
Twitter Ads info and privacy
​

26 people are talking about this

Henry told Fox News host Tucker Carlson: "Remember the 'U.S. intelligence community' came out with that remarkable statement and assessment declaring that Russia meddled in the 2016 election…and claimed that Russia interfered because they wanted Donald Trump to win? That set the narrative of the now-
discredited Steele dossier
."
Henry continued: "
Well it turns out that Obama's CIA chief John Brennan had intel saying that actually, Russia wanted Hillary Clinton to win because she was a known quantity because she had been Secretary of State. And Vladimir Putin's team thought Hillary was more malleable, while Donald Trump was unpredictable."
Report Advertisement
(Source:
Tucker Carlson Tonight
)
Ed Henry pointed out that Fred Fleitz — a 25-year veteran of the CIA and the State Department — first
spotlighted this damning information
in a recent column.
"Fred Fleitz should get credit for this," Henry said. "He was a former Chief of Staff at the National Security Council under President Trump. Fleitz [wrote] that Brennan suppressed some of the intel that suggested that Russia wanted Clinton to win. I separately have an intelligence source who confirmed that that information is one of the four or five other batches of intel that Rick Grenell is declassifying."


Herbert Reed@Herbert_L_Reed
Former CIA officer accuses highly 'politicized' John Brennan of cooking the books to favor Hillary Clinton
https://www.bizpacreview.com/2020/04/23/former-cia-officer-accuses-highly-politicized-john-brennan-of-cooking-the-books-to-favor-hillary-clinton-912290 …
via
@BIZPACReview

Former CIA officer accuses highly 'politicized' John Brennan of cooking the books to favor Hillary...
The fomer CIA director under Barack Obama allegedly muzzled evidence that Vladimir Putin's government may have preferred Hillary over Trump in 2016.
bizpacreview.com

11
10:15 PM - Apr 23, 2020
Twitter Ads info and privacy
​

See Herbert Reed's other Tweets

Sources told Henry that John Brennan — as Obama's CIA chief — deliberately hid intelligence suggesting that Russia wanted Hillary to win. In fact, this intel was more serious and credible than the intel suggesting that Putin wanted Trump to be president.
Report Advertisement
"Rather than balancing out all that in their assessment, they [the Obama CIA and DOJ] set the narrative that Russia wanted Trump to win," Henry explained. "This could be a bombshell. There's a whole lot more coming."
Henry also revealed that Richard Grenell is declassifying the names of the specific Obama officials who
maliciously targeted and prosecuted
General Michael Flynn and unmasked him.
"That could be illegal because normally the names of U.S. citizens that get picked up on wiretaps are blacked out for privacy," Henry explained. "In the case of General Flynn, his name was originally redacted because he got swept up in the wiretap of a non-U.S. citizen — the Russian ambassador to the U.S."

Conservative News@BIZPACReview
'Beyond unfair': Flynn 'got railroaded.' Judge was 'unprepared or vindictive,' says ABC News analyst.
http://dlvr.it/QtxLZR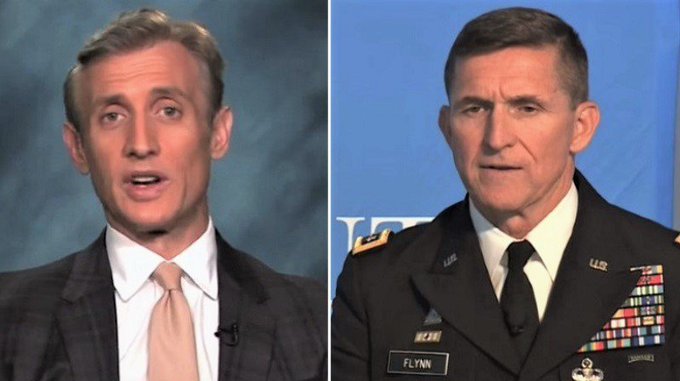 3
7:42 AM - Dec 19, 2018
Twitter Ads info and privacy
​

See Conservative News's other Tweets

Henry continued: "So when Obama officials unmasked that Flynn was on the other end of the line during the presidential transition and then leaked it to newspapers, it could be illegal. Because leaking unmasked information or using that for political gain is
against federal law
."
"Armed with that information from the wiretaps, FBI agents — under the direction of [then-FBI director] James Comey surprised Flynn with that questioning at the White House January 24, 2017 — just a few days after President Trump's inauguration.
Grenell has specifically declassified the names of Obama officials who unmasked Fynn's name between Election Day 2016 and inauguration day 2017. It was a critical period, because in his final days, President Obama had that early January 2017 meeting with officials like Comey."​
All the information that will soon surface will prove that Barack Obama was the puppet master who weaponized his intelligence community to spy on and destroy his political opponents and stage a coup against Trump.
Indeed, a mountain of evidence suggests that Obama and his cabal were planning this since before President Trump stepped foot into the White House.
Henry said: "[Obama deputy attorney general] Sally Yates has now revealed that it was President Obama himself who revealed to her that Flynn was on the wiretaps. Then on Trump's inauguration day,
Susan Rice wrote that odd email
[retroactively] saying that about 15 days earlier at the meeting with Comey, President Obama said, 'Do all these investigations by the book.'"


RCNBP@RCNPB
Grassley, Graham demand answers about an 'unusual' email Susan Rice sent to herself moments after Trump's inauguration
http://dlvr.it/QGD88f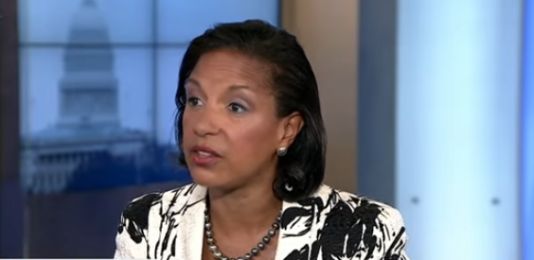 26
3:09 PM - Feb 13, 2018
Twitter Ads info and privacy
​

18 people are talking about this

Report Advertisement
Henry remarked: "Attorney General Bill Barr has decided the probe was not done by the book and he moved to drop the charges [against Michael Flynn]. Prosecutor John Durham is now looking at this unmasking issue among others, wondering whether there will be prosecutions."
1

1