Socialism/communism always fails and yet we have many in the Democrat party that somehow think it will work go figure.
Finland Thought Giving Away Money Would Get More People to Work — They Were Wrong
MADISON DIBBLE
| AUG 1, 2018 | 10:08 AM
Martin Rose/Getty Images
Finland's government decided to try giving people money in hopes that it would encourage them to take a job.
via GIPHY
According to
Bloomberg
, only 77 percent of people in Finland are employed, causing Finland to fall behind its neighbors.
Finland decided to try a
universal basic income
.
Universal basic income
is an economic strategy where the government distributes cash directly to people with welfare needs.
Often, it is proposed as an alternative to welfare programs and as a potential solution should automation replace low skilled workers. Many democratic socialists, including
Alexandria Ocasio-Cortez
, support the initiative.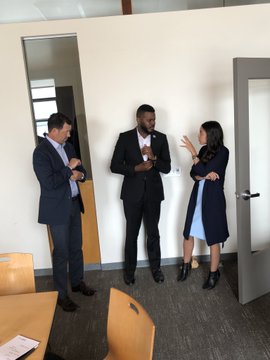 ​
Doing some future-focused organizing today!​
​
​
Then sat down with Walmart & Toys R Us workers to talk about the path forward for retail labor in the US.​
Finland offered a small test group of 2,000 citizens 560 euros (around $650) per month. According to Bloomberg, this amount is not enough to cover most basic needs and almost all of it would likely go to rent.
The government had hoped that his supplemental income would streamline their multi-part welfare system. They currently have welfare programs for child care and housing, among other programs for working-aged people.
They also hoped that the program would encourage people to take part-time or low-wage jobs to boost employment numbers because the supplemental income would balance out.
Obviously, this did not work and employment remained low. Many conservatives took to Twitter to run a victory lap after watching this socialist policy fail:
​
Socialism deteriorates the spirit of the individual, and incentivizes a lazy lifestyle where inactivity is glamorized and work is demonized​
​
Who would ever have imagined that if you pay people to do nothing, quite a few of them choose to do nothing! Shocking.​
​
The Bloomberg author, Leonid Bershidsky, argued that the program did not work because they did not give the people enough money, therefore it was not a basic income. Some conservatives weren't buying it.
​
​
​
​
Finland isn't alone in their failed attempt at boosting employment. According to Bloomberg, universal basic income programs in Alaska and Iran both failed to bolster employment numbers.
2

1